Enjoy the pleasure of our pool during the hotter hours of the day. Surrounded by the shady palms, it is a small corner of paradise.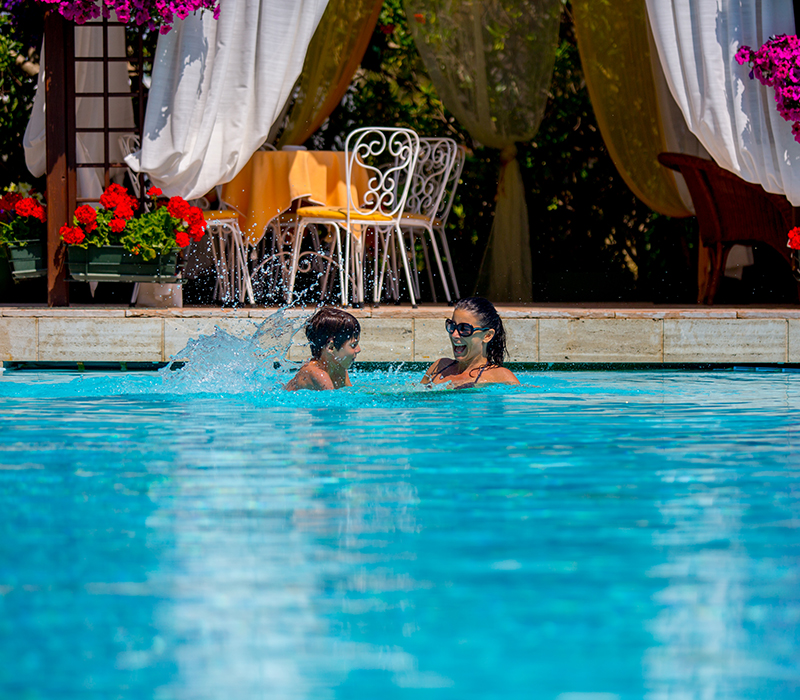 You can enjoy reading and relaxation under the shade of the palm trees. Drinks are served at the pool bar from morning to night. You can also dine under the Mediterranean styled gazebo. The swimming pool is perfect for families with children. They can enjoy themselves under the constant surveillance of our lifeguards.
Pool Photogallery
The palm trees and hedges around create a feeling of intimacy that invites you to relax and read in the midst of the beautiful nature of Silvi Marina in Abruzzo.
Contact Us Now