Mion Hotel was established over 50 years ago by our parents, Placido and Antonietta Mion and by Placido's brother and sister, Giorgio and Pina Mion. Even back then our family excelled in hospitality and restaurant management, given that our Grandfather, Giovanni, Placido's father managed a well-known country trattoria and hotel "Da Sanìo" situated in Noventa Padovana in 1890, founded in 1861 by his Great Grandfather Stefano.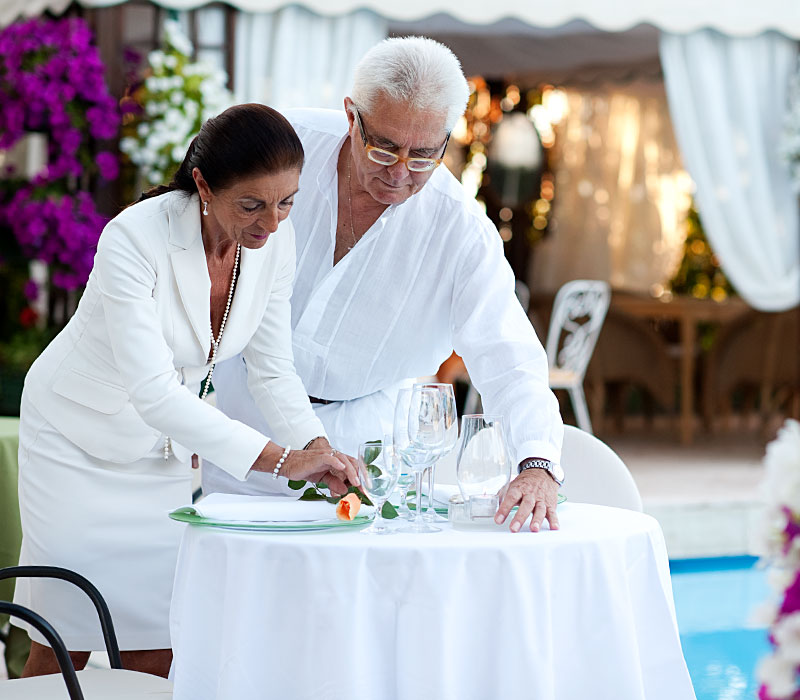 Since 1961
Our History
In the twenties, while the Veneto region was still suffering the consequences of the First World War, three of Giovanni Mion's children, uncle Giorgio and aunts, Maria and Pina, moved to Pescara where they opened "Il Moderno", a hotel and restaurant. Even during turbolent times and the tragic events that followed (Pescara was bombed four times in the summer of 1943), the Mions were never discouraged and continued to develop their business. In 1961 during Italy's economic boom, our father Placido Mion, together with his brother Giorgio and sister Pina and young wife Antonietta opened the Mion Hotel & Sanìo Restaurant in Silvi Marina.
In 2011 we celebrated our 50th Anniversary. In over more than half a century, we have learnt much using our knowledge and experience in continuous improvements of our hotel and the service we offer our clients. But most of all, we have learnt to appreciate Abruzzo, a region that never fails to amaze you with its natural wonders and artistic masterpieces. Our clientele who are mostly from other countries, find themselves visiting Abruzzo by chance and naturally fall in love with it, just like us. This is the reason why we would like to offer ourselves as your seaside residence in Abruzzo where you can discover this beautiful area of Italy and within a few kilometres, you can visit places that are completely different, from our Apennine Mountains to the beaches of the Adriatic Sea.
Photogallery Hotel
Our hotel, which is situated by the sea, is a small oasis of peace and serenity where you can enjoy a serene and cordial atmosphere. Our attention to details, professionalism and sincere hospitality have made Hotel Mion a reference point for anyone seeking excellence in hotel accommodation. Hotel Mion: Your seaside residence in Abruzzo.
Roberto e Giannina Mion
Contact Us Now